Holbrook Multi Media Service Video production
Holbrook Multi Media Services Audio Production
Holbrook Multi Media Sketch Brand Repositoning
Holbrook Multi Media Digital Marketing Team
Holbrook Multi Media Lawyer Commercial Shoot Accident Scene
Holbrook Multi Media Commercial Shoot The Chase
Holbrook Multi Media - LilNate Music Video Shoot
Holbrook Multi Media Commercial Shoot Christmas Scene
Holbrook Multi Media Lawyer Commercial Shoot Glenn Armentor
DIGITAL MARKETING
Whether it's social media marketing, content marketing, search engine marketing (SEM), affiliate marketing, or streaming radio and TV advertising, we can do it all. Our team stays on top of the latest trends and changes in the industry, so we can create a successful digital presence for your business.
VIDEO PRODUCTION
We're fortunate that our compelling video productions have been celebrated with many awards and accolades. Our high quality video is produced entirely in-house. We complete everything from concept, development, script, casting and scouting to full-scale production and post-production.
MARKETING CAMPAIGNS
Holbrook's experience in creating professional, creative and engaging marketing campaigns is unmatched. Our creators have knowledge of the psychology of marketing and advertising. You can be sure that your campaign will reach potential customers in the most effective way possible.
BRAND POSITIONING
Developing your brand means creating an image for your business that aligns with the services you provide. Together, we'll find and research your target audience, pinpoint your strategy and adjust it based on real results. All of your content will be tailored specifically to your brand.
AUDIO PRODUCTION
Our company started as a music and jingle production house, so our experience in this area is unparalleled. Our state-of-the-art recording facility allows us to create quality voice recordings, radio commercials, audio restorations and conversions, SFX and post-production composing.
GRAPHIC DESIGN
Creations for print are just another part of what we do at Holbrook Multi Media. We can produce ads for print, and even write articles and press releases to get your business featured in local print and online news publications so that your business reaches a wide range of audiences.
Let's Make Something Great.
What is digital marketing? Digital marketing is the online presence that businesses use to advertise and showcase their services or products. This can include online and mobile ads, social media presence, and even search engine listings. Digital media expanded beyond what the world ever imagined – now, it's time to take advantage and use it to promote your business.
Why do I need digital marketing? In the age of technology, it's crazy not to direct resources towards digital marketing. Days when people turned to the phone book to look for a service are over – search engines and social now reign supreme. It's crucial to keep an up-to-date, engaging online presence so people can find you when they're looking.
What will Holbrook do for me? Social media marketing, content marketing, search engine marketing (SEM), affiliate marketing, or streaming radio and TV advertising and more. Facebook, Instagram, Twitter – social media platforms are endless. You can use them all to increase business. We'll utilize them all for digital advertising and organic engagement that will bring attention to your business and the services you provide, increase your ROI and catch the interest of new audiences.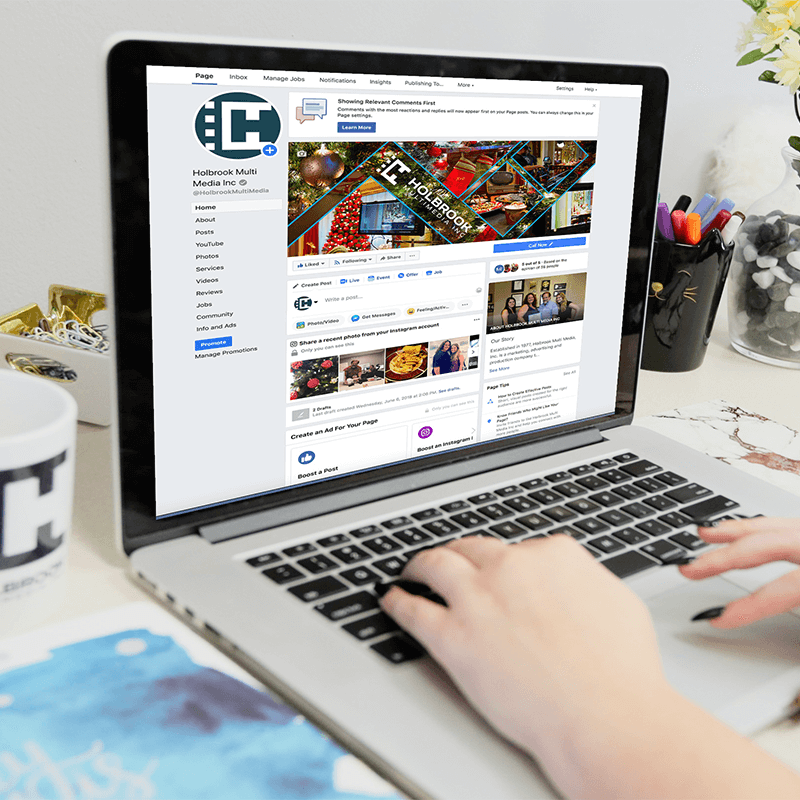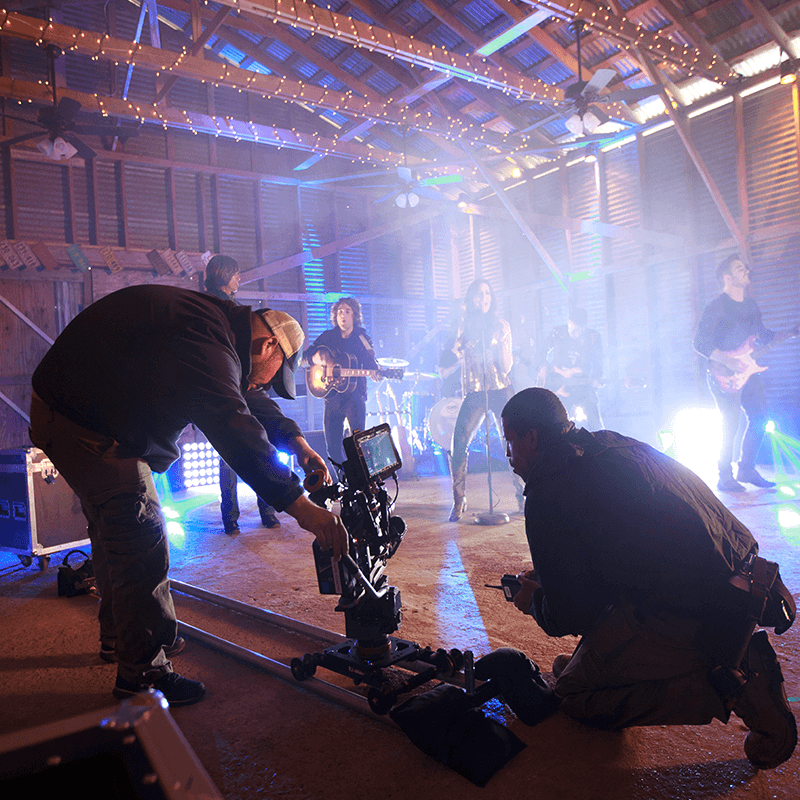 What is video production? Video production for your company or business will be used for a variety of different things. Video marketing campaigns, TV commercials, online advertisements, videos made for organic reach on social media and ads for TV streaming services are all great uses of video production. We can work together to create engaging video that will represent your brand and increase ROI.
Why do I need video production? TV is still a great way to get your name out there – but now, with the rise of social media, video is even more important. Nearly 50% of internet users look for videos of a product or service before visiting a store, and according to Tubular Insights, 64% of consumers make a purchase after watching a branded social video.
What will Holbrook do for me? We'll begin with a concept, strategy and script, which we'll create for you. Once we land on something you think is perfect for your brand, we'll start development. That means scouting locations and casting. Once that's done, we'll film everything with our state-of-the-art equipment and finish all editing and post-production in-house. We can even take care of all media buys and paid online advertising for you.
What is a marketing campaign? A marketing campaign is a series of strategic activities that a business uses to inform, promote and increase awareness about their products or services to potential customers. It can stretch across multiple mediums such as TV, radio, print and social media. Marketing campaigns and their strategies differ depending on what the goal of the campaign is. For example, introducing a new product and rebranding your company will call for two very different marketing campaigns.
Why do I need marketing campaigns? Why you need them depends on your personal goals for your business. The great thing about marketing campaigns is that they can be used for almost any goal. Want to increase your business? Business is doing well, but you want to increase the purchases of a specific product or service? A marketing campaign can achieve both.
What will Holbrook do for me? We'll help you determine your goals. Once we know where you're headed, we'll implement artfully crafted campaigns that utilize the science of marketing and the creativity of advertising to bring you and your target audiences together – whether you're a small business, large corporation, or an individual.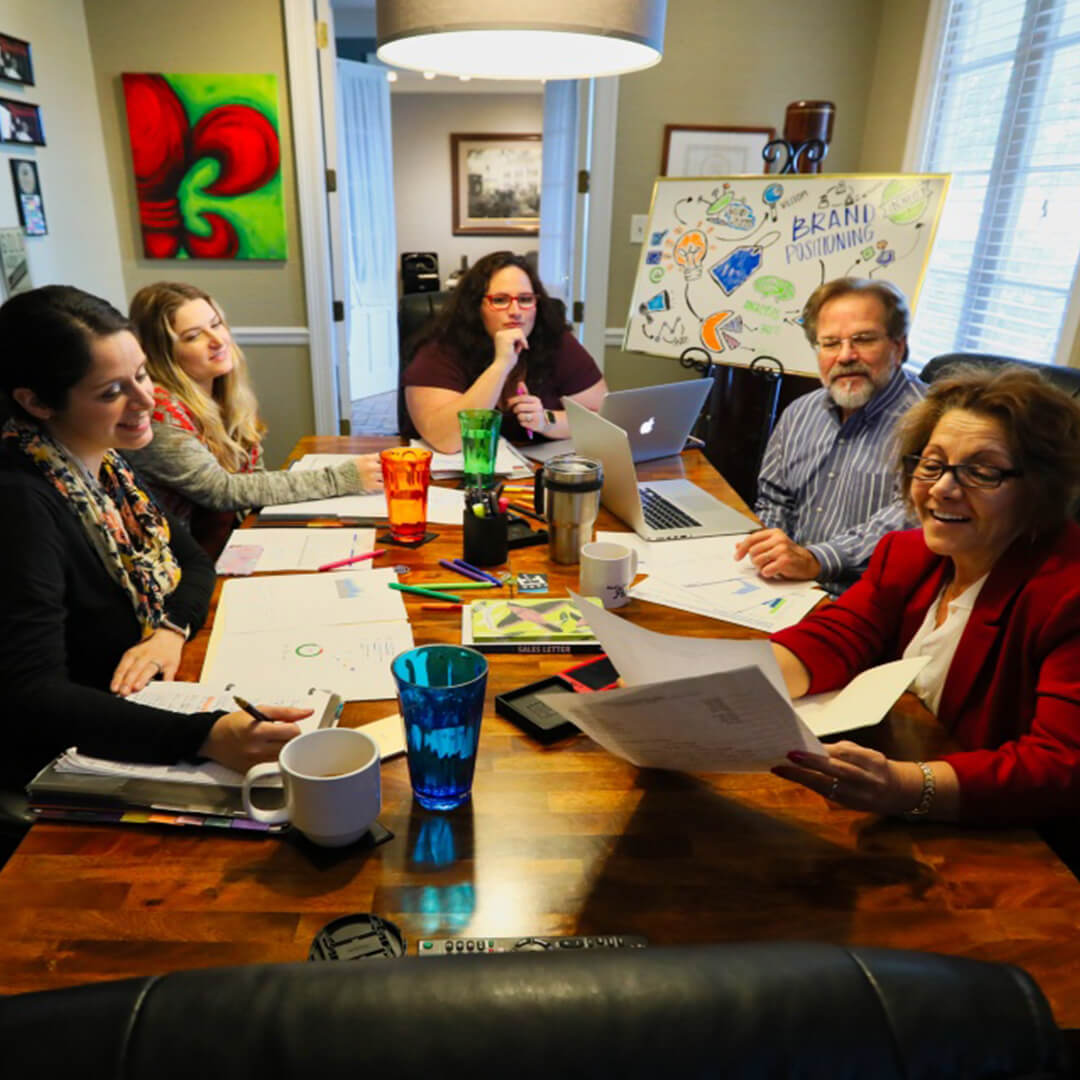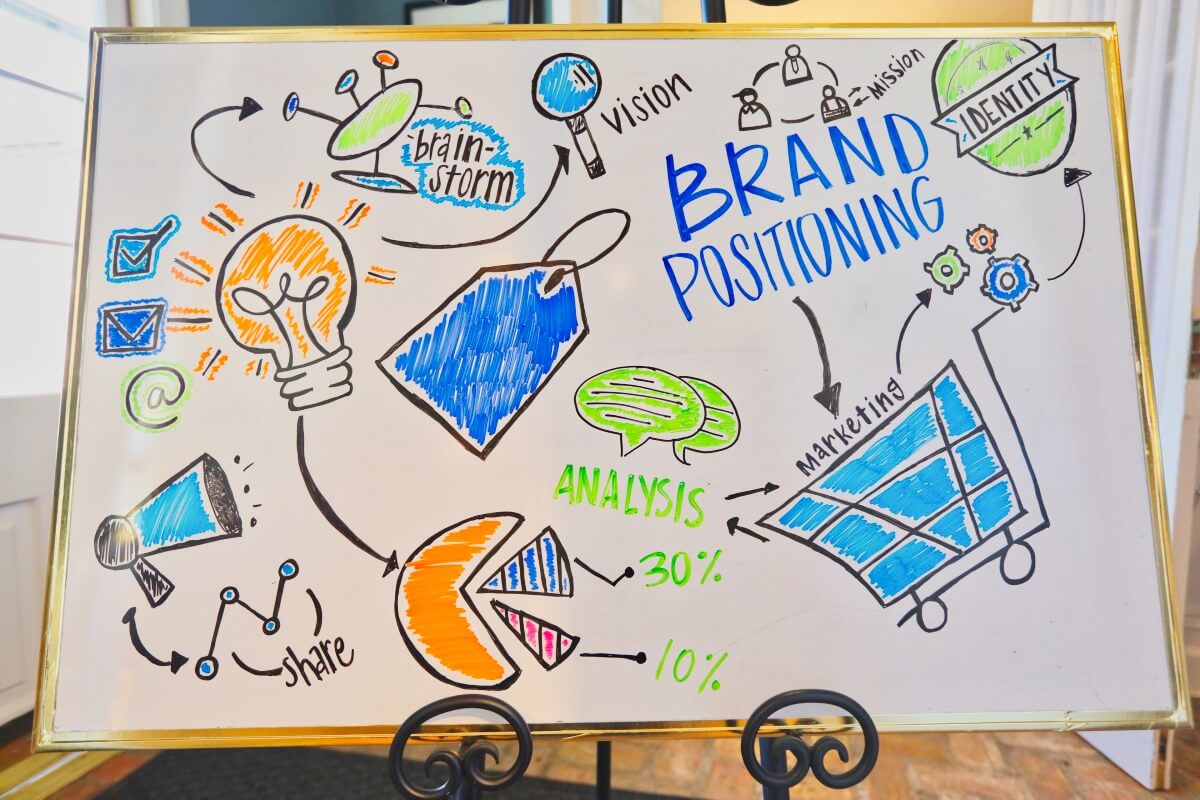 What is brand positioning? Brand positioning is a marketing strategy in which a brand aims to occupy a certain place or position in the minds of customers. The goal is to create a unique impression of your business in the minds of your target audience, so that they may associate your brand with something that sets you apart from the rest.
Why do I need brand positioning? It's up to you whether you'd like your brand to keep its current position in the market or rebrand yourself. Regardless, it should stick out in the minds of potential customers. If you can solve a problem a consumer has, you want them to think of you before they think of the other guy. Crafting a unique position in the market helps produce more powerful and effective marketing strategies, campaigns and advertisements – and increases your customer base.
What will Holbrook do for me? We can help you determine your current position in the market, as well as pinpoint your top competitors and target audiences. If you're looking to reposition your business, we'll help you cultivate your brand positioning statement by understanding what makes your company unique. We can test this position, and adjust it based on results.
What is audio production? Chances are, you probably already have an idea of what audio production entails. In terms of marketing and advertising, audio production typically means producing commercials for radio (local, satellite or streaming) and producing audio for digital video and TV commercials.
Why do I need audio production? Radio ads, while no longer the top method of advertising, are still widely used. There are more options for radio advertisements than there were before; it's no longer just local radio looking for commercials. Streaming services such as Pandora and Spotify play advertisements on the free version of their services, and that can open many doors to potential customers. It also means high quality sound for all of your video.
What will Holbrook do for me? Holbrook is different from any other marketing and advertising agency because we can do everything in-house; that includes a state-of-the-art recording studio. We began in 1977 as a music and jingle production house, so our experience in this area is unparalleled. We have the ability to create top quality voice recording, radio commercials, audio restoration and conversion, SFX and post-production composing.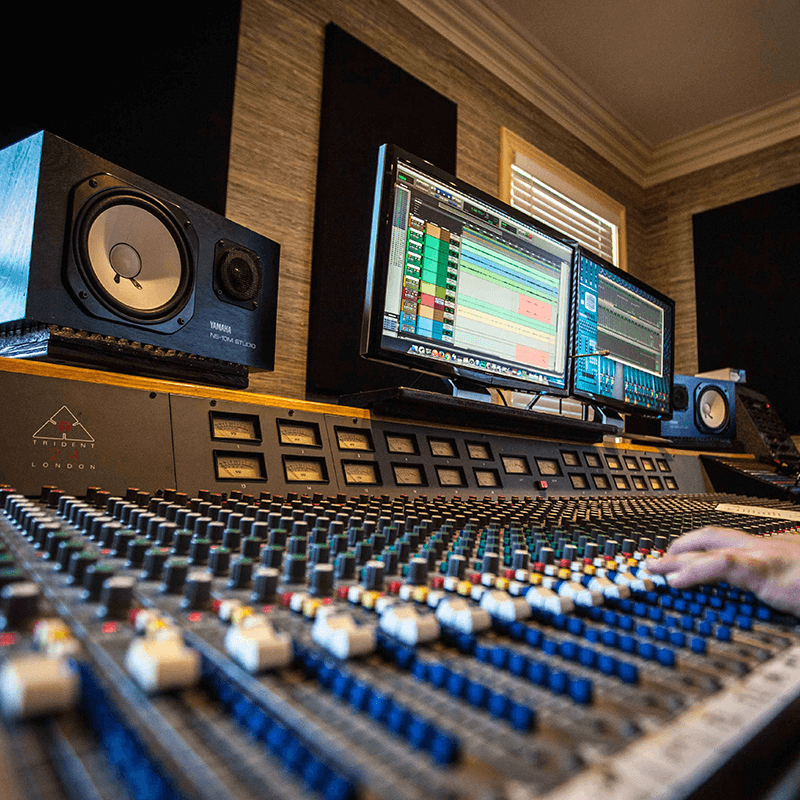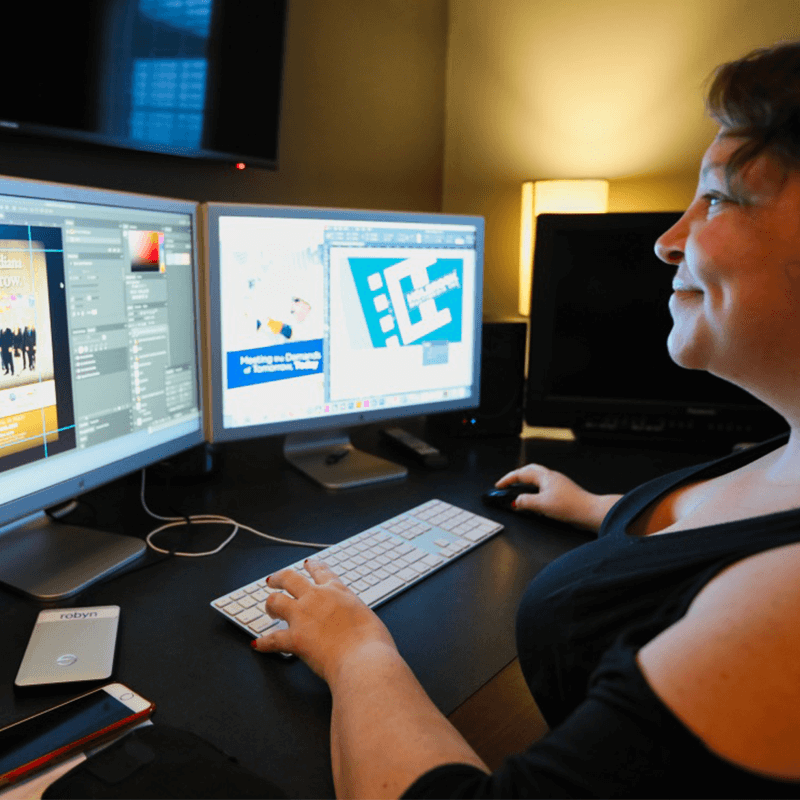 What is graphic design? Graphic design is the art and skill of creating visual communications by combining design elements such as images, words and ideas to convey information or create a certain effect to an audience. In marketing and advertising, it's used in things like print advertisements for newspapers, magazines and billboards as well as graphics on social media and websites.
Why do I need graphic design? Experience in graphic design can be beneficial when creating any type of print ad – and these days, print does not necessarily mean in ink and paper. It can mean websites, electronic billboards, social media accounts and online articles for local publications.
What will Holbrook do for me? We take your company's branding and make sure to infuse it into every level of advertising. We'll create cohesive yet appealing graphics and advertisements that align with your business and its services. With experienced graphic designers and full editing suites in-house, we'll work with you to make sure that any print design you need is produced to perfection. Whether it's for Facebook, your website, a billboard or a magazine, rest assured that the design will be worthy of your brand.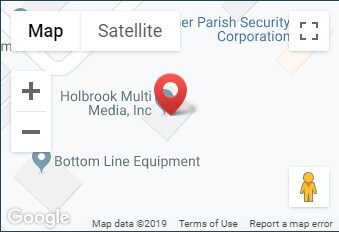 Holbrook Multi Media, Inc.
7 Flagg Place
Lafayette, La 70508
800.809.2725
337.989.2237