More Than Pretty Pictures
Advances in video technology have made it so almost anyone with a smartphone can make pretty pictures.  If you're looking for more — such as solid positioning and a message that makes a lasting, meaningful impression on qualified targets — then we have great news.  You're looking in the right place.
Political
When running for office, you need a team who understands your message and makes it rise above the rest.  Build your campaign with Holbrook and ensure what you stand for will cut through the clutter.
Healthcare
Asking more questions, doing more research and challenging more assumptions has worked wonders in producing results for many healthcare providers.
Bring Your Project To Life!
Legal
Presenting a clear, compelling case and distinguishing our clients from all other law firms in their area is always our objective.
Industrial
Holbrook's approach to industrial videos is to do more than just understand our client's industry – we also embrace what makes them a leader in it.
Tourism
We strive to ensure our tourism work consistently embodies the pride, spirit and essence of every Louisiana venue. The results speak for themselves.
Gaming
You want to roll the dice – but not with your marketing. Capturing all the fun and excitement of a gaming destination is all business with us.
B2B
We've continuously provided our corporate clients with powerful first impressions that lead to strong, lasting business relationships.
Non Profit
A comprehensive, well-researched approach is what's required to succeed in the tough, competitive environment of non-profits.
Other
Regardless of the business type or category, we stay focused on your brand's position and target.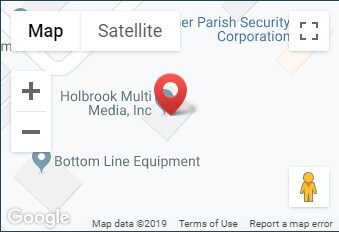 Holbrook Multi Media, Inc.
7 Flagg Place
Lafayette, La 70508
800.809.2725
337.989.2237